Intro:
¡Hola, amigos!
First off just want to say what an experience so far this has been for me and thank everyone who's reading this for following along! I've already had so many heartfelt moments in just the first week of my trip to South America. From staying with such a loving & welcoming homestay family, to witnessing God's presence here and discovering His plans for me to partake in His ministry work while here. This initial blog captures some of the incredible moments that have already started shaping my journey as I look forward to providing more updates throughout!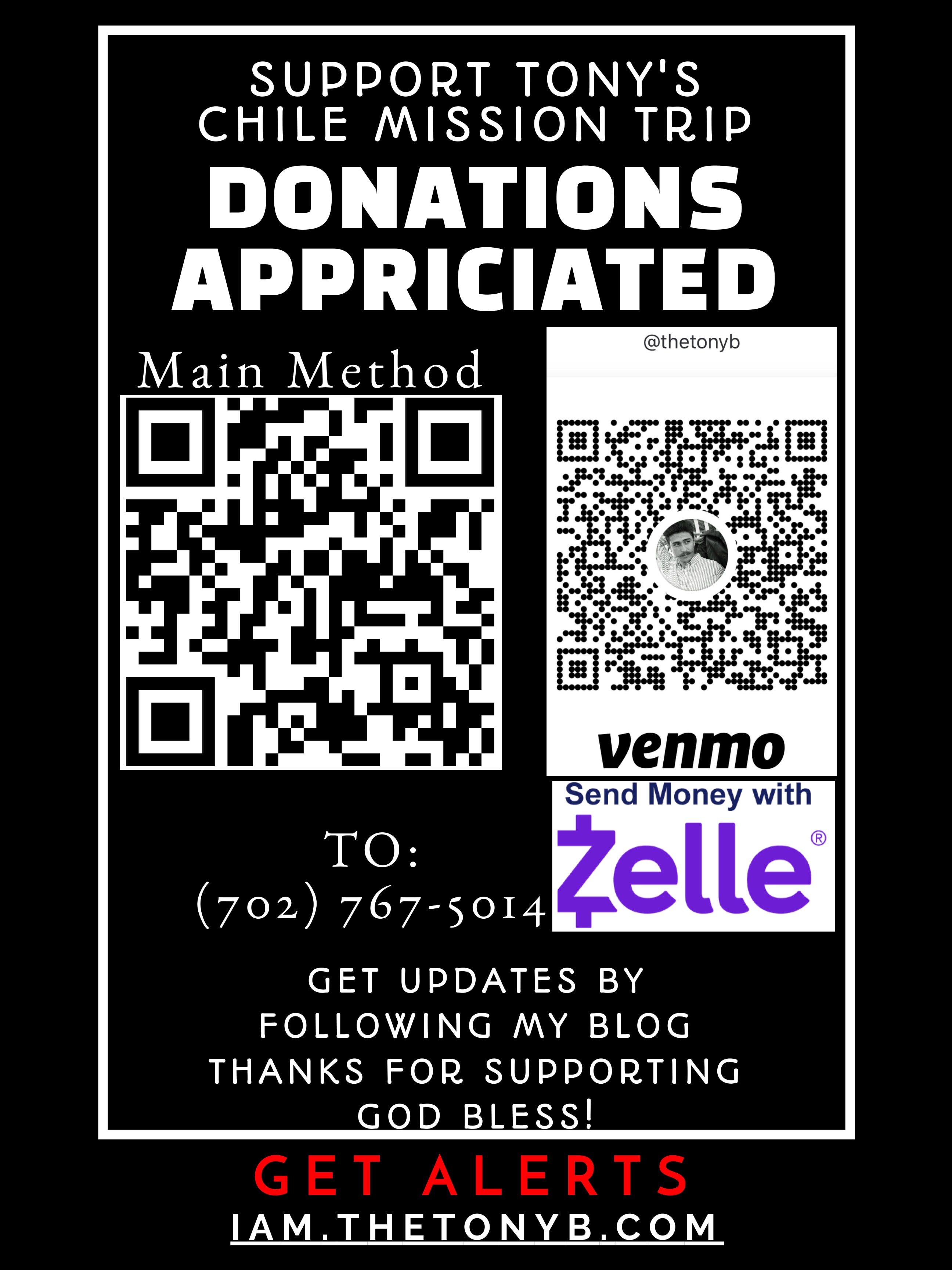 Embarking on a Journey to Latin America
First the trip began with a big emotional release.. Saying bye to my family & friends wasn't easy though I may have seemed fine on the outside. Even in knowing I'd be back by Christmas time, I still broke down on the big day and haven't cried like that in a long time. But it was a necessary release I felt, to finally spread my wings by leaving home for the first time in my 25 years of life. Oh and of course going to live half way across the world.. 🥲
However the show must go on! And so must I, so I wiped away my tears of joy and sorrow, said a long goodbye to my dog & bed knowing I was gonna miss those most! Then off to the first stop in Panamá, but of course the trip began with some dramatic challenges as expected. Yet the peace God gave during the difficulties was surreal, from needing to switch the flights due to unexpected delay last minute at the airport or having my luggage be too heavy to check-in & when it broke and my blue dye shampoo spilled all over ruining some of my favorite clothes to even losing my phone not once but multiple times thankfully in an Uber so was able to recover it. I learned a lot though through just those experiences I unfortunately brought upon myself. Many things will come against us in the world, but it's how we respond to them that truly shows who you are. And needless to say my responses weren't always the best from having a bad attitude or being snappy at my friend who helped me come here. But I never want my lowest moments to define me, so I'm blessed to be able to recognize my shortcomings due to the Holy Spirit revealing them to me and can only turn to God for my desperate need of His forgiveness as a sinner constantly needing His Grace & Mercy! God uses anything & everything to bring us closer to Him, even when we're being stubborn and does it so gently not truly giving us what we deserve but allowing us to know our forever need of a savior, Immanuel, Yeshua!
So back to the trip, Panamá Canal was so fascinating learning about & experiencing it! But that was pretty much all I did there, so the next stop and main destination was Santiago. As I stepped foot in Santiago, I felt an instant connection to the city's diversity & vibrant energy! There's so much to do and see it's a bit overwhelming, but definitely a challenge worth accepting and very glad I chose to study abroad here over the other options & of course this being one of the few areas where there was a mission team, fellow student missionaries at that!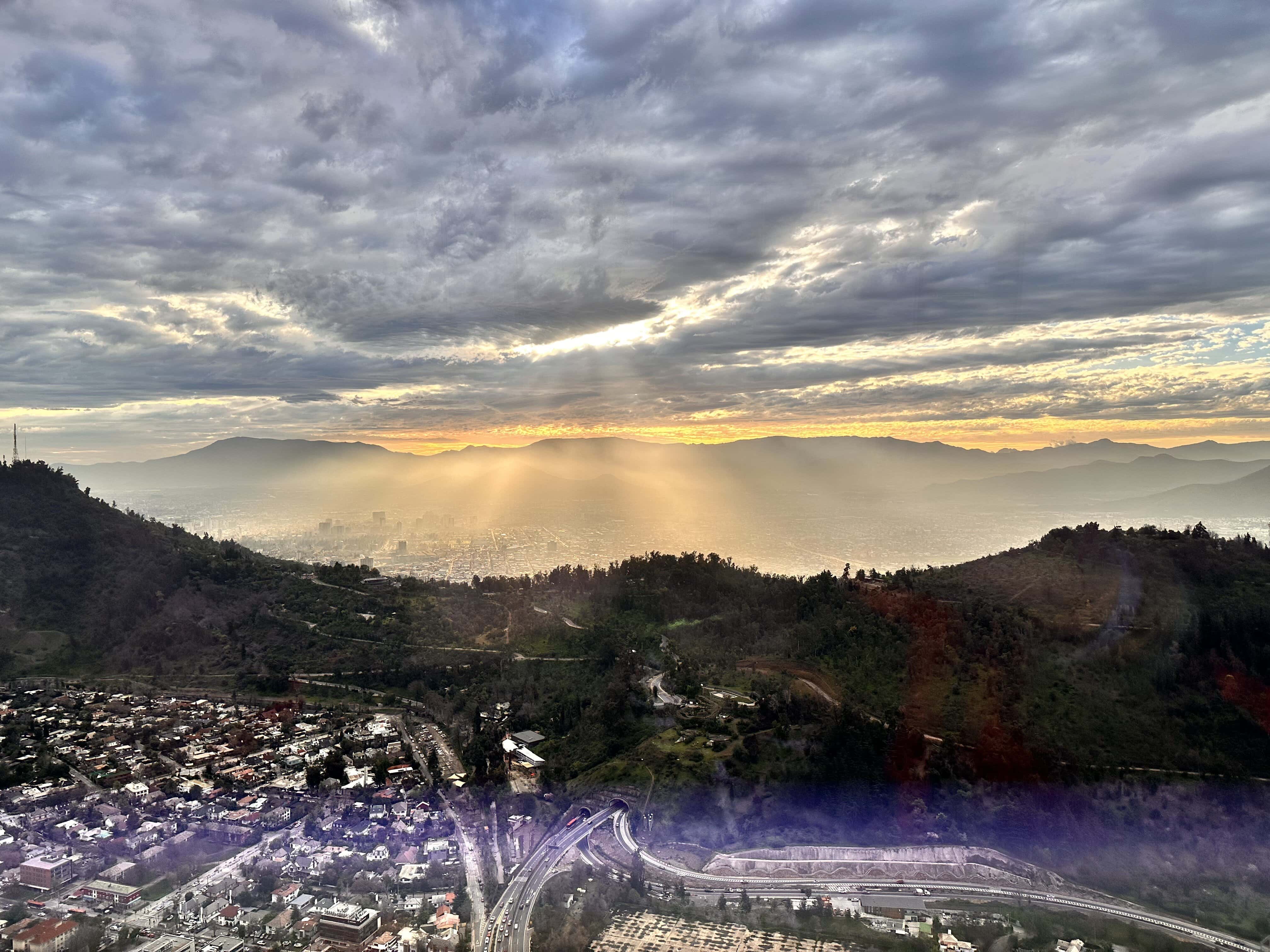 #ONTOP! The Largest building in all of Latin America
Once arriving I immediately connected with the local mission team director Cliff from Arkansas who is an absolute joy and a wealth of knowledge being here for the past 17 years! He & his wife even accepted me into their home to stay before my program officially started which just showed me more of how good God truly is, that no matter where you are in the world He is there and will provide far above & beyond what you can ever ask or think! (Ephesians 3:20) Then a few days in the school program started and my homestay mother welcomed me with open arms, making me feel at home right away like I was apart of the family instantly & the warm love a grandmother showers over her grand baby's! (She even bought me a brand new bed because I wasn't sleeping well at first here and she wanted me to be more comfortable) The extreme loving care and generosity immediately made me realize that this journey will be as much about forming deep lifelong connections as it is about following God's purpose for me. During just my first couple weeks away from home, I have been blessed with glimpses of divine intervention at every turn. God's hand guiding me as I navigate through new experiences, establishing connections with the local community, fellow believers, and especially nonbelievers which there are many here. Each encounter feels like a gentle whisper from above, reassuring me that I am where I am meant to be.
Exploring Chile so far has been a captivating adventure. From the bustling streets filled with vibrant art designs & colors to the absolutely serene beauty of the surrounding nature, each moment reminds me of the wonders God has crafted. The mingling of cultures and faiths here only reinforces my dedication to sharing an agape love constantly! In this short time, I have already encountered people whose stories have touched my heart. From the organic opportunities the Lord has blessed me with to minister to fellow classmates who feel lost and are desperately seeking a personal relationship with Christ, to those who feel they are just fine as they currently are. But the seeds have been planted and I pray that God continues to soften their hearts so they may come to know Him as their Lord & Savior. Seeing God's love at work in the lives around me is a humbling reminder of the purpose behind my mission. There is a sense of awe and gratitude as I witness firsthand the transformative power of God's grace that has truly provided the best feeling in the world that I've ever been able to experience!
I could go on for hours how much these few weeks have forever shaped & impacted my life, so needless to say I'm beyond thrilled for what God has in store as this feels it's just the tip of the iceberg. From the welcoming embrace of my homestay family & classmates, the divine moments that guide me, and the inspiring people I've met have all affirmed the significance of this mission here & the calling I've felt that God has bestowed upon my life. I am eager to continue uncovering the wonders and experiencing the growth of God's kingdom in the weeks to come. So again thank you for staying connected, supporting & essentially joining me as I embark on this life changing experience that I absolutely look forward to continually share with you!
-Tony Benton
---
Prayer Requests:
Your continued support & prayers are always appreciated thank you!
Continual provisions of God's work through serving here & in my life

Health & healing from a sickness I've been fighting

More organic opportunities to share my testimony with others here who genuinely want to know

Breakthroughs for the Holy Spirit to work on and through me towards those He's calling

To witness one or more of a sinner's salvation in accepting Jesus Christ as their Lord & Savior